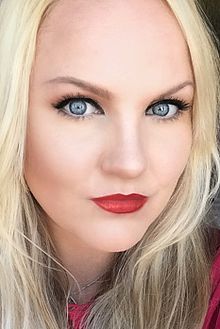 Laura PETTLER is the founder and CEO of North Carolina based company Laura Pettler & Associates, which changed its name from Carolina Forensics, LLC in 2016. Laura is the founder and Director of the LPA International Institute based in Monroe, North Carolina that offers a myriad of continuing educational programming for professionals from crime scene to courtroom in ground, online, webinar, and hybrid versions.
Laura is the author of the world's first book dedicated exclusively to the examination of crime scene staging entitled, Crime Scene Staging Dynamics in Homicide Cases that has sold more than 800 copies worldwide in its first 8 months in its extremely narrow niche market. Laura is one the few field-based-scholars who has published literature in the handful of empirical studies on staging in the world. Laura is well known for her keen expertise in crime scene staging, forensic criminology, intimate partner homicide, cold case investigation, and crime scene reconstruction. In 2008, Laura co-invented Tubular Dowel Crime Scene Reconstruction of which its general concept was carried over and absorbed in her 2013 invention The Kaleidoscope System carried by 11 distributors and sold in more than 30 countries worldwide today. Laura holds a PhD in Public Safety specializing in Criminal Justice and published her dissertation entitled, Crime Scene Behaviors of Crime Scene Stagers.
In 2014, Laura founded the Facebook Crime Scene Staging Awareness Initiative to build awareness about the threat leaving violent crime scene stagers in society creates and to create a hub for investigators to learn from cases in the media. Laura also holds a Masters Degree in Criminal Justice, concentrated in Police Administration and Management where she focused primarily on forensic science and forensic psychology in addition to a Bachelor's Degree in Pre-Professional Psychology. Laura is a former Investigator for Prosecutorial District 20A of North Carolina, the co-founder and Director of North Carolina's first Crime Scene Reconstruction and Behavioral Analysis Program, co-founder and Director of District 20A's Cold Case Task Force, the 2009 Richmond Community College International Forensic Institute, and the District's Forensic Science Internship Program.
Laura is recognized for her role as the investigator who "cracked" the "Black Widow Granny" case that resulted in the 2008 arrest of Betty Neumar (deceased 2011), a 76-year-old woman with five dead husbands and one dead son who is suspected in more than one of her husbands' deaths. Laura is currently appointed as a Deputy Coroner in the State of South Carolina, Lancaster County on a per-case basis. Laura is the Vice President of The American Investigative Society of Cold Cases, an elite team of experts from around the United States who volunteer to review cold cases for law enforcement for free. In addition to her AISOCC Vice Presidency, Laura served AISOCC's as its first Director of Development, a position created specifically for her and as one of AISOCC's first Honorary Review Board members. Additionally, Laura serves in the International Association for Identification's (IAI) as a member of the Crime Scene Investigation Subcommittee and is the former Chair of the Bloodstain Pattern Subcommittee, and a former member of the FDIAI's Forensic Medicine Subcommittee.
---
Articles published

CONFLICT > RESOLUTION > BENEFIT THEORY OF INTIMICIDE AND IDENTIFYING STAGING IN INTIMICIDE CASES

by Laura G. Pettler (N. IV_MMXVI)
The most dangerous phrase in homicide and crime scene investigation is "because we've always done it this way." And nothing cripples a death investigation faster than failing to consider alternatives. Keeping an open mind, starting the investigation where the investigation actually starts, reaching out to others for ideas, partnership, and additional resources, many investigatory obstacles can be overcome. Homicide investigation today has shifted to becoming victim-centered. In decades past, the suspect-centered paradigm was the norm, largely leaving out much of the vital information about person everyone is rallying for and the reason for why the case exists in the first place…the death of the victim.